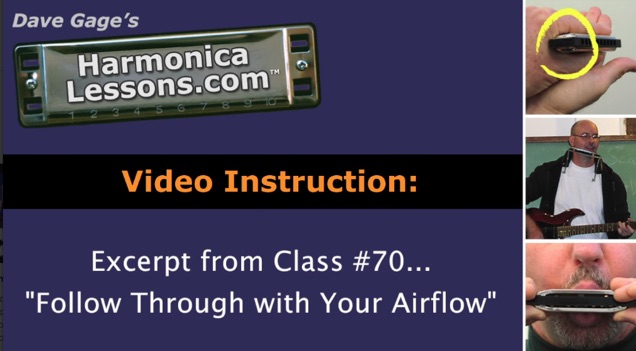 Dave explains how the concept of "Follow Through", as found in many sports, also applies directly to your breathing and airflow.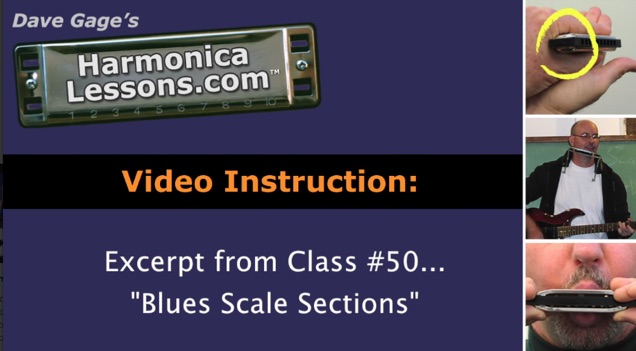 Dave explains the value of not just learning a scale up and down, but dividing it into smaller "bite-size" chunks, which can then be used as blues riffs.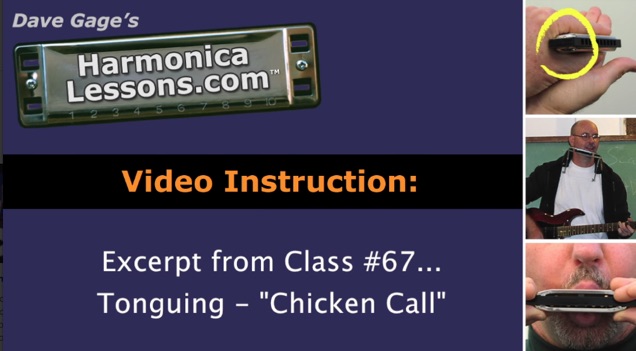 Dave demonstrates how you can use the "Tonguing" technique to create interesting sounds such as the "Chicken Call".